Alluvium:


Alluvium, the Latin word describing the contents of an alluvial deposit — clays, gems and precious metals — would appear to be an appropriate name for this confluence of contemporary ceramics and metals practice.
"All That's Gold Still Glitters"

June/Oct., 2019
Trudy will be exhibiting new works in this international group show to be held at the Macau Museum of Art this summer.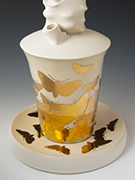 "Bidirectional fabrication for ceramic artists"

May, 2019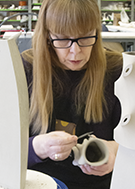 view website